We have a network of top-notch speakers, authors, coaches and presenters to serve your purpose. Let us know what your needs are and we will provide you with that person who will create a remarkable event! Our rates are reasonable and our presenters are experts in their field.
​
GEORGE DUBEC - DIRECTOR Former Director of - Nightinale-Conant Speaker's BureauFormer Radio Show Host of - "The Internet Business Hour"Author of - "Ultimate Networking" ​​HOW IT WORKS Customers – Looking for a speaker, coach, author or presenter, then contact any of those listed on this site and make your own arrangements (you pay the Speaker directly). If you want the ULTIMATE SPEAKER'S BUREAU to negotiate and finalize an agreement with a Speaker, then contact us directly at 561-777-3196 or gio1gio1@yahoo.com. We will make the arrangements for you including the agreement, scheduling and follow-up for a commission of 15% (factored into the contract). You will pay us directly and we will make payment to the Speaker.
Speakers – If you are referred for a job through our website or by direct referral and you negotiate the contract, you will be obligated to pay the "ULTIMATE SPEAKER'S BUREAU a commission of 15% (to be paid within two business weeks of your payment received from your customer). If you want the ULTIMATE SPEAKER'S BUREAU to negotiate your agreement, we will add a 15% commission to your contract (the ULTIMATE SPEAKER'S BUREAU will receive the payment and pay you within two business weeks). ​

---
Powered by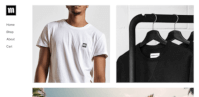 Create your own unique website with customizable templates.